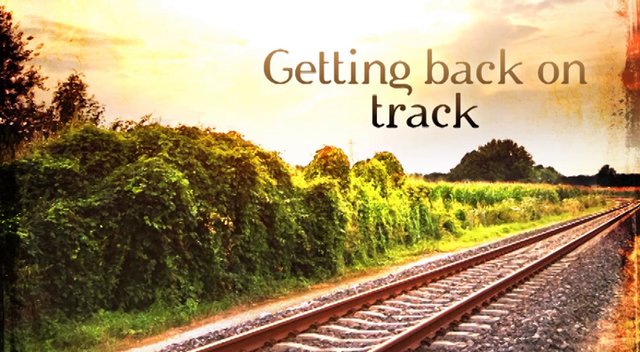 It's been a long time… I hope not to be rusty and to have the capacity, if I ever had it, to make a moderately decent post where I can express ideas and certain "emotions" in a clear and simple way. Several months have passed since the last time I wrote a post in Steemit, my activity was drastically reduced in this small world to the point of just voting manually, commenting and using applications of the Blockchain.
Several factors have contributed to this, such as the fact that my PC had issues, the University that required more time than usual, the multiple problems of internet and electricity that have lately worsened in Venezuela and of course a disinterest that was fed even more by the above mentioned.
A disinterest that has been disappearing to the point that now I want to take up again the hobby and write about so many topics that I want to talk about and so many other topics that will probably arise. However, there are going to be certain changes: I have focused a lot on issues of Politics and Economy, that must change, more variety is needed… And don't misunderstand me, I really like to talk about politics and especially economics, but I want this blog to be something more "personal" and not become something dedicated to it.
Freedom, is basically that. At the same time, I want to approach issues in a more pragmatic way and focus more on explaining than on seeking to "destroy", and I do this with the aim that those who read me can read a different point of view that can make them think about it. The "expressed attitude" when writing a text is very important in achieving this.
I keep my line of thought, I have my lines in the sand very clear. I consider myself a Paleo Libertarian with many Minarchist ideas and that fantasizes about Anarchy, it has reached a point where it is not really easy to put a label on me, things are much more complex than that… And that's a good thing and I think it's important to be clear about this because many opinions are going to be affected by these convictions, whether political, economic or philosophical.
The truth is that I'm back, it feels good to be back, the feeling of expressing yourself by writing a text that you know is going to stay on the Internet for a "long time" is great. I get the feeling that the Steemit community is not going through its best moment, but that's another incentive to come back and contribute to the platform as much as possible… For that reason, greetings to the entire Steemit community, Thank you for reading…
Peace!


References:
|1|None.