After more than 14 years of socialism, Brazil seems to have a radical change politically speaking… Recently the presidential elections were held in Brazil, the right-wing candidate, Jair Bolsonaro achieved a very positive result in the first round, which was a real surprise for many people, including me, because really few people expected that a candidate like Bolsonaro would be the "rival to beat" in these elections of the Latin American giant, especially considering the smear campaign against the candidate where they called him "The Latin American Trump", "Extreme Right", "The Hitler of Brazil", "Racist", "Homophobic"… We already know the whole discourse, it is what they always do with any candidate who is not left-wing, it does not surprise anyone.
Bolsonaro has a very interesting profile, like his party, the Social Liberal Party (PSL) has as ideologies, Economic Liberalism, Conservatism, Nationalism and of course, Anti-Communism. It is on paper a true political right-wing and someone who could apparently change the course of Brazil which, like almost all Latin America, suffered for a long time from socialism and the negative effects of leftist policies.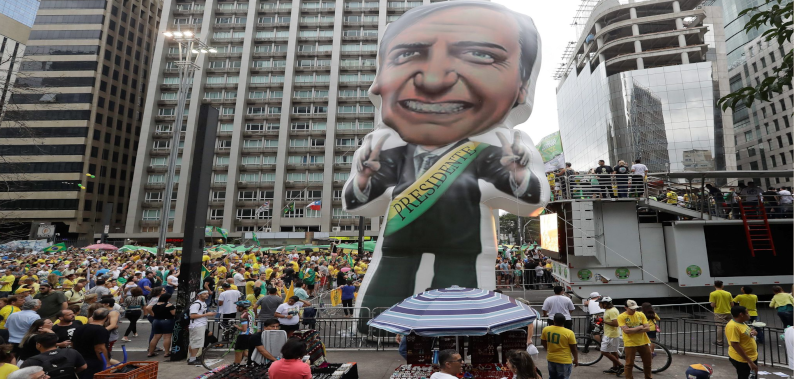 For a country where not long ago in the polls the favorite was Lula Da Silva, a Socialist ex-president convicted of corruption, it is surprising that a candidate who represents such a drastic change has won the first round of elections with a comfortable advantage of almost 17% difference over his opponent Fernando Haddad. This is of course very hopeful and if the forecasts come true, on October 28 Jair Bolsonaro will be Brazil's new president. If that is the case, the Right-wing would once again strike a blow at the table in the region, and a very big blow considering how important that country is.
For Brazil it is extremely important for its future to have a president like Jair Bolsonaro, someone who can reverse the disasters that previous governments created, contain the deterioration of values and traditions, put his nation first and second, who is in favor of the free market and freedom in general. It would mark not only a very evident improvement of the country in all areas, but also the consolidation of the right-wing as a true way of doing politics in the continent, before people voted for those who gave them more things free, now it seems that people begin to vote for those who have better ideas.
I personally consider all this as part of the "Latin American Awakening" where they finally come out of the Socialist trance that has delayed them so many years and begin to realize that gifts, populism and lies do not develop a country. The political changes in the region are beginning to show that the majority doesn't want the left-wing anymore, either because they realize that the right is the key to economic development or out of simple fear because nobody wants to end up like Venezuela, in any case, it's positive and it's a golden opportunity to consolidate the Rebirth of the Right-wing in Brazil and Latin America… Thank you for reading. Peace.



[table id=35 /]